If you use websites or software packages that export CSV files, you may not use the data because it makes no sense to you, or it takes you too long to discover what the data is telling you. One of the services that we provide, is to create custom spreadsheets, which analyse your data. As these are custom made, we can create them to analyse and present the results, just as you wish!
Take a look at this short video if you haven't already (contains music).
So what data do you need analysed? What information would you like that data to show you?
Think about that, and then why not use the form below to send us your CSV file, and a short indication of what you would like it to show you. We will take a look at it and get in contact with you.
Take a look below to see some of these spreadsheets in action!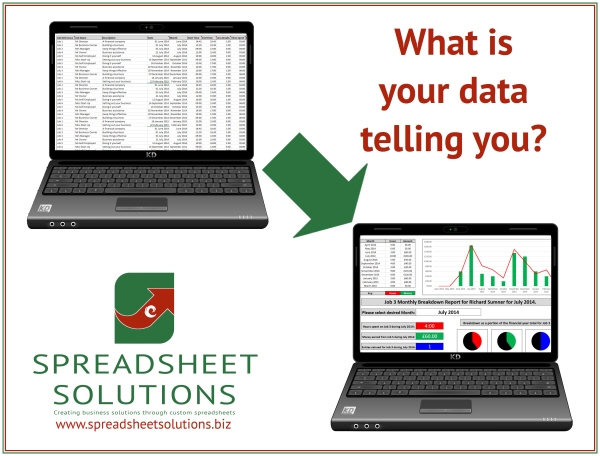 CSV ANALYSIS PDF BROCHURE
Take a look at how we analyse data exported to a CSV file. What software do you have that exports CSV files, and how would you like them analysed? See more about this here.
LINKEDIN COMPANY PAGE ANALYTICS
If you have a LinkedIn company page, and would like to get some more information from your analytics, download this and use it with your exported data. Take a look at the article here.
TWITTER STATISTICS ANALYSER
If you use twitter, then you need to get your CSV export from Twitter Analytics, and paste the data to this spreadsheet. Make use of your raw data!