If you have existing spreadsheets that you feel could do with an upgrade, or could even be re-done, you can send them to us. We will run an expert eye over them, and let you know what we can offer you and what it will cost. We are always coming across clients own spreadsheets and, 99% of the time, they are not as productive as they can be. There are usually more functions that the spreadsheet can do without the need for any more data input. Sometime the spreadsheets are professionally made, and just require minor upgrades, other times we build it from scratch again in order to include more functions and capabilities.
Most companies that we come across use Excel (or at least spreadsheets), but admit that they can't get it to do exactly what they require. We will look over what you have, and present you with options to move forward. We will give you an obligation-free quote, and the choice of whether or not to proceed will be entirely up to you.
If you would like to take advantage of this opportunity to get more out of your Excel spreadsheets, please send a copy of the spreadsheet with some information about what you require, and we will assess it and reply to you. If you are concerned about confidentiality, please contact us and we will provide you with our confidentiality statement.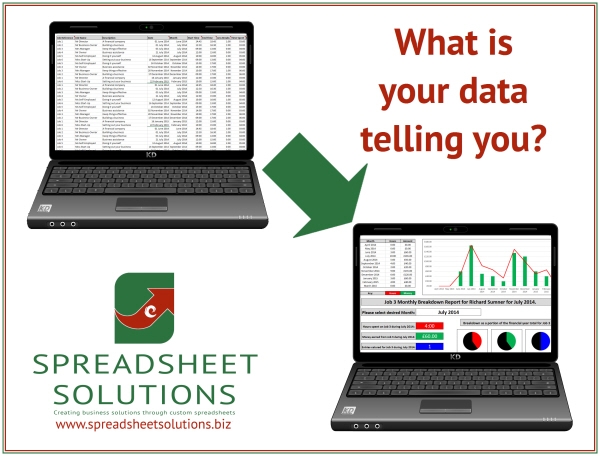 We love spreadsheets, and we love to get them to work for your business. Allow us to use our skills to get the most out of your spreadsheets, so that you can reap the rewards.
MONSTER MERCHANDISING CASE STUDY
A PDF brochure of a simple spreadsheet that we brought to life for a client. Send us your spreadsheets and see what we can do with them! Part of the #savethespreadsheet campaign.
LETTER GENERATOR CASE STUDY
This case study shows how Excel can be used to generate customised letters, based on the same template, for each of your clients.
10 PROBLEMS SOLVED BY US USING EXCEL
We have picked 10 of our favourite Excel 'triumphs' and put them in this brochure. Take a look and see if any of them will help you.