Would you like to see how spreadsheets can help your business?
The owner of Spreadsheet Solutions, Richard Sumner, has written an eBook where he explains how he has made spreadsheets to impact just about every aspect of business. Many people only use spreadsheets for finances, but they can do so much more!
We break a business down into 10 different sections, and then we explain how we have improved each section using spreadsheets. We also show you five examples that we have available for each section.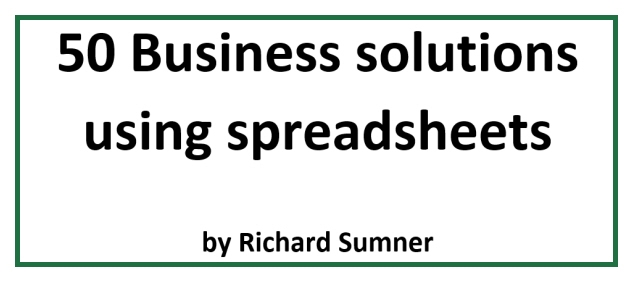 You've reached the end of the page, where would you like to go now?