I have very little artistic ability, but I am very good with Excel. I also need to push myself and Excel, to see what is possible and how much I can get out of it. When I make business spreadsheets, I want to make Excel do what my client needs it to do and not just what others think it can do, so I set myself side projects such as this one. This helps me to develop skills to better help my clients.
This time I set myself the target to create images in Excel. I could use 250 x 250 (62,500) very small cells, and I could colour each one in using one of 210 colours. I do this not using artistic ability (which is good, just ask anyone who's ever been on my Pictionary team), but logic, maths, and Excel know-how.
All of these images are created in this way 250 x 250 coloured cells to make each image, scroll through and take a look.
Would you like to order your own image as Excel Art? We do custom images like this based on your photo. If you'd like one made, please place an order. We charge £30 per image. Your image will be like the ones shown above, but with the image from your own photo.
African Sunset
Angela Boxem
Autumn Leaves
Bald Eagle
Beach in Wales
Big Ben & Churchill
Bird
Bodiam Castle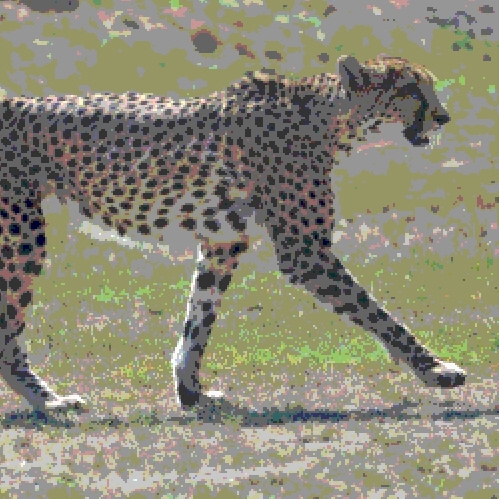 Cheetah
Church in Cardiff
Church in Lincoln
Colourful Bird
Dolphins in Flight
Emma Eyre
Father & Son
Jona Hysa
Lighthouse Shadows
Lincoln Cathedral
Lioness Lying Down
Lioness
London Bridge
NZ Beach
Old Trafford
Otters
Royal Guards
Royal Guards
Table Mountain
Twickenham
Wembley
Winnie the Pooh
You've reached the end of the page, where would you like to go now?