We're sorry to hear that you are between jobs, but we're sure that you will find yourself in a new position soon. We want to help you in the best way that we know how, so we want you to have our Job Application Tracker spreadsheet for free. Please click on the download button below, and we wish you all the best with your job search.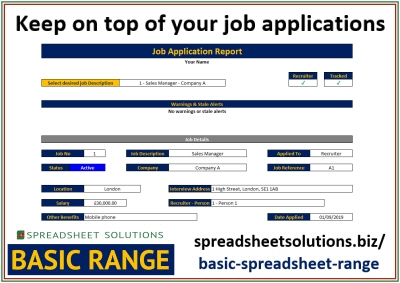 When you do find yourself in a new position, please keep us in mind when you're looking for some bespoke spreadsheets for your new employer. Feel free to sign up for our monthly newsletter for some Excel Help videos and other news.
Take a look below for another free resource to help you find work.
We assume that you will be growing your LinkedIn contacts, as that is a good way to get your message out, and to find employment. If you are doing this, we have another spreadsheet that can show you how your LinkedIn connection list is growing. Click the button to find out more and to get your free download. If you've signed up for our newsletter, there is some free bonus content on this spreadsheet.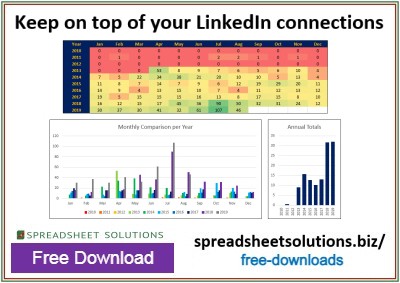 You've reached the end of the page, where would you like to go now?