Why Your Business Needs a Bespoke Spreadsheet
I often meet people who ask me which industry or business type my ideal client falls into. This is a good question to ask yourself, as it makes your marketing more focused, but unfortunately it doesn't really help me. I have supplied many businesses with spreadsheet solutions, and they are vastly different. The other issue I have is that people assume spreadsheets are only for financial reports. This is also not the case, as most of my projects are not entirely financially based (however there is often a financial element, as it is so important in business).
So why do you need a bespoke spreadsheet?
There are various components which make up a business and, whatever industry you're in or whatever size your business is, you will at least have some of them. I know there are many more than I have listed, but let me just show you a few of them and how a custom-made spreadsheet can help with each one.
You may not undertake elaborate projects, but all businesses follow some sort of process when it comes to completing what needs to be done. Have a look at your own business. From the time a new client contacts you, to the time when they hand over the money, what process do you follow? Is it always completely different, or is there some kind of pattern? The more of a pattern there is, the more useful a project management (or process management) tool will be. If you know what process you need to follow, we can lay the spreadsheet out to match that process. Not only will this help you to follow it, but it can warn you of what needs to be done, monitor what has been done, and potentially report back on how well it was done. So, if you undertake complex projects or follow a simple procedure, a project management solution can make the whole process so much easier. Take a look at this example.

Key Performance Indicators
KPIs are so important, whether they be for staff, projects, or management. If you want to make changes in your business, the starting point is knowing what has happened before and what your ideal outcome is. What KPIs do you need to monitor? Do you know what is expected, and do you have the data to work out what was done? If so, get hold of us to make you a spreadsheet to analyse your data and show you exactly which KPIs were achieved. That will help you to make the right decisions to move your business forward. Take a look at this blog post.

We didn't set out to cover this area of business, but we've found that a few of our clients are in HR and they require all sorts of solutions from us. We have done Absentee Monitors, Holiday Planners, 360 Staff Appraisals, Succession Planners, Consultant Commission Calculators, and Joint Staff Diaries. These are just the ready-made solutions in our store. We are often doing HR related projects, as there is so much data to monitor. Are there any solutions that your HR department needs? If so, get in touch.

If you have clients, do you manage that relationship properly? There are so many CRM systems out there, and if one of them works for you, we wish you all the best with it. We're not trying to get you to change to a spreadsheet solution, but we have made many CRM solutions for our clients. Why? CRM software solutions are often made with a 'one size fits all' mentality, or they are so involved that they do way more than what you need, or invariably don't do one thing that you do need. When people want a simple solution, but one which is tailor-made for them, they come to us so that we can provide them with what they need at an affordable price. Does that sound like something that you need? Here is why my clients use spreadsheets over CRM software.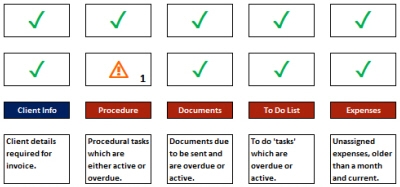 This used to be what most people used spreadsheets for, but as stated above, we don't do many financially based solutions. Why? Because there are so many accounting software packages available, and we don't want to compete. Having said that, there are apparently many businesses out there that prefer to use spreadsheets for their financial records, so we are working on a spreadsheet solution for Making Tax Digital. If you'd like a custom-made solution to manage your finances, get in touch. If you use an accounting software package, does it produce all the reports that you want? If not, export the required data to CSV, and then get us to make a spreadsheet to analyse and report on that data.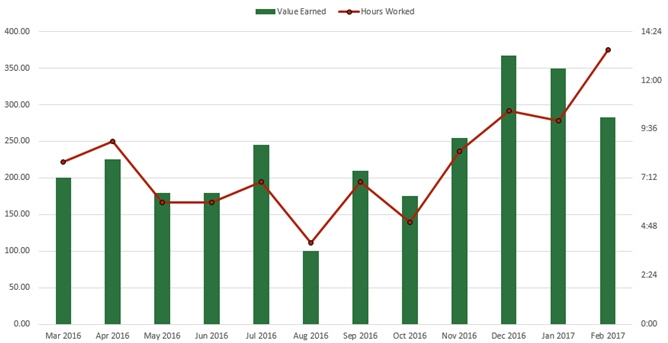 These are vital for business owners. How can you make decisions about your business, if you don't know what's happening in your business? You can combine a management dashboard with any of the other spreadsheets, as the data is already there and ready to be analysed. If you only need the management dashboard, then we can set it up to accept data, whether typed or pasted in. That way, you add your data and see the report immediately. This is one type of spreadsheet that almost everyone needs. We have made them for one-man bands, and we have made them for multi-national corporations. What information would you like to see as a business owner? Click here to see more about this.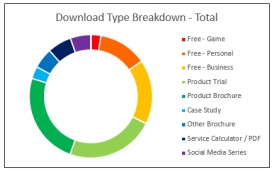 Data Analysis & Reporting
This is becoming more of a demand. Data is becoming more and more abundant, but data does not mean information. We have loads of data; sometimes when it is exported to CSV, it is just rows and rows of numbers. What does it all mean? Do you have any data which you do not understand? Would you like to have an accurate view of what your data means? If so, then this is something for you to consider. We have made a free series of Social Media Analysis Reports to show you how simply copying data from a CSV and pasting it to our spreadsheet, can open up a world of reports and useful information. We'd love to know what data you wish to understand, and make you a solution.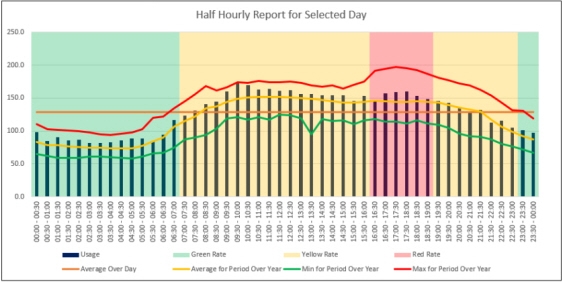 Do you make, assemble, stock, or sell products? We have made spreadsheets to help you cost and manage your products, and we have also made solutions to retrospectively look back on your sales, to show you which ones are viable or not. Costs, sales, stock figures, margins, expenses, are all things that a good spreadsheet can bring an awful amount of clarity to. If managing, analysing and reporting on your products and sales is something that you may find useful, then please do get in touch.

Many large businesses will have fancy bespoke software to do the tasks which you have just read about, but that kind of solution is only affordable for the minority of businesses. Most businesses either try to get by with no software, or they squash their business model into an existing software package, thus making themselves just like all of their competitors. This is why we create solutions for these business requirements, using Excel. It is affordable, the spreadsheets can be updated or upgraded, most people have access to Excel (or can easily get it), and we can custom-make the solution to fit your business. Not the other way around.
If you think that a bespoke business solution could be an advantage to you, please don't hesitate to get in touch. We would love to hear from you. Don't worry if you don't know exactly what you need, we can help you with that.